The adult attachment interview in practice – Dr Mario Marrone in Stockport on 27th Oct 2017: Workshop materials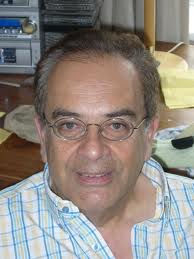 We hope you will enjoy this workshop and find it beneficial.
Attachment theory remains one of the most practical, useful and unifying theoretical frameworks in the world of counselling and psychotherapy.  And its influence extends far beyond therapy.
A number of prominent psychologists have developed approaches to the classification and assessment of attachment styles.  The best know are The Strange Situation and the Adult Attachment Interview (AAI).  The Strange situation was developed by Mary Ainsworth to assess the attachment style of toddlers, while the AAI was developed by Mary Main to assess the attachment style of adults.  These instruments have enabled a vast body of research, including the Minnesota study (Sroufe et al., 2005) – a large scale longitudinal study spanning more than 30 years.
The AAI itself is a qualitative approach using a semi-structured interview as the method of data collection.  The interview protocol is freely available on the internet.  However, the coding and evaluation process is subject to commercial confidentiality and can be accessed through training licenced by the 'Adult Attachment Interview Trainers' Consortium', an organisation run by Erik Hesse and Mary Main.  The protocol refers to a similar coding and evaluation for Crowell & Owens' Current Relationship Interview (CRI) which can be downloaded and a considerable amount of information is available in published sources (e.g. Steele & Steele, 2008; Marrone, 2014).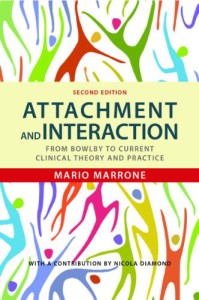 A number of therapists, including Dr Marrone believe that the protocol can be used clinically in the assessment and treatment of clients (Steele & Steele, 2008).  And the process of going through it with another person can be both powerful and insightful.
To download the presentation in slide format click here.
To download the presentation in handout format click here.
The event is being held at the Friends Meeting House in Stockport. The address is:
Friends Meeting House
2 Cooper Street
Stockport
SK1 3DW
(For sat-nav use SK1 3QL)
Tel: 0161 429 8599
Note that the signage on the building is 'Quaker Meeting'.
The venue is within walking distance of Stockport station and the 192 bus stops close by. Alternatively there is a taxi stand at the main entrance to the station.
There is ample free parking at the venue and on the streets around. Ongoing roadworks and other events in the venue can cause problems, but we do not anticipate problems for this event.
We look forward to meeting you at the event.
Best wishes
George MacDonald
References
Marrone, M. (2014). Attachment and Interaction: From Bowlby to current clinical theory and practice (2nd ed.). London: Jessica Kingsley Publishers.
Sroufe, L. A., Egeland, B., Carlson, E. A., & Collins, W. A. (2005). The development of the person: The Minnisota study of risk and adaptation from birth to adulthood. New Yory, NY: The Guilford Press.
Steele, H., & Steele, M. (Eds.). (2008). Clinical applications of the adult attachment interview. New York: Guilford Press.