Compassion fatigue in the caring professions – A workshop with Françoise Mathieu in Stockport on Friday 25th November 2016
09:30 – 16:00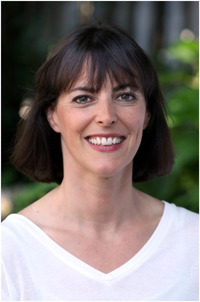 Compassion fatigue and vicarious traumatisation are issues that affect counsellors, psychotherapists and a wide range of other caring professionals.  We have taken advantage of a unique opportunity to invite a world expert from North America to run a workshop here in Stockport.
This one day workshop will focus on compassion fatigue and vicarious traumatisation.  It will define practical strategies that practitioners can employ to protect themselves, their families and those around.
More than two decades of research prove that working in high stress, trauma-exposed professions such as counselling, psychotherapy, community mental health, law enforcement and health care expose practitioners to risk.  Compassion fatigue, secondary trauma and burnout can take a cumulative toll on individuals and teams.  The question is what professionals can do to protect themselves from the harrowing stories to which they are exposed on a daily basis.  This is especially true when resources are limited and volumes of work are high, yet the professional must remain effective and compassionate.
This interactive, evidence-based and trauma-informed workshop is suitable for novice and experienced participants alike.  Using the most recent research in the field, it will explore assumptions about compassion fatigue and vicarious trauma.  It will examine the organisational and personal barriers that professionals face in their daily lives, and offer new and creative approaches to transforming these occupational hazards.
Participants will learn:
Factors that increase risks of compassion fatigue, burnout and secondary trauma
Early intervention strategies
Workplace strategies: what works
Programme for the day
Morning:
1) What are the differences between compassion fatigue, vicarious trauma, burnout and moral distress?
2) Incidence rates/Risk Factors
3) Understanding the high stress, trauma-exposed workplace
4) Warning Signs
Afternoon:
1) Concrete Strategies to address personal challenges
2) Strategies for the workplace
3) Grounding Skills/Debriefing
4) Action plan
About the presenter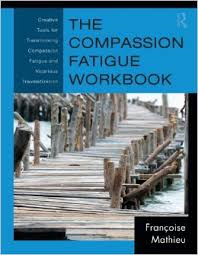 Françoise Mathieu is a Registered Psychotherapist in the province of Ontario and a specialist in compassion fatigue. Her experience stems from twenty years as a crisis counsellor, working in hospital, university counselling service and community mental health settings.
Françoise is co‐executive director of TEND, whose aim is to offer counselling, consulting and training to helpers on topics related to self care, wellness, burnout and compassion fatigue.  Since 2001, she has given hundreds of seminars on compassion fatigue and self care to thousands of helping professionals in the fields of health care, mental health, addiction, child welfare and the criminal justice system.
Françoise is an engaging and dynamic speaker who offers evidence-based solutions to helpers seeking  validation and new strategies for health in this challenging and rewarding field.  Her positive outlook and commitment to helping clients excel are hallmarks of her work.  She is the author of The compassion fatigue workbook: Creative tools for transforming compassion fatigue and vicarious traumatization (Routledge, 2012) as  well as numerous articles and other publications.
She has developed one of the only Compassion fatigue 'train the trainer' programs in existence in North America and has consulted extensively with organisations on topics such as employee burnout, compassion fatigue, wellness, change leadership and trauma.  She recently developed and implemented a capacity-building compassion fatigue training program for Mount Sinai Hospital in Toronto and the Florida Department of Children and Families.  She is a highly sought-after keynote speaker.
To see Françoise in action, click below:
To read Françoise Mathieu's paper Running on empty click here.
Practical arrangements
The event will start at 09:30 and finish at 16:00.
The cost is £130 per delegate. For groups of three or more who register and pay together there is a group discount rate of £115.
The event, which includes lunch, will be held in the familiar surroundings of Cheshire Conference and Events at Edgeley Park Stadium in Stockport.
6 hours CPD. An individually signed certificate of attendance will be provided to all registered delegates. Those who register within 24 hours of the event, or who wish to obtain a duplicate, can order one from the website.
To register immediately press the button below. You can book with confidence through Eventbrite, and pay by Paypal. card or cheque. Or we can invoice you or your organisation. For further information email events@mindsite.co.uk , or call Jonathan at 0161 439 7773. To view our cancellation policy click here.
References
Mathieu, F. O. (2012). The compassion fatigue workbook : Creative tools for transforming compassion fatigue and vicarious traumatization. New York, NY: Routledge.