Echoism: The silenced response to narcissim – A workshop with Donna Savery in Stockport on Friday 15th June 2018
09:30 – 16:00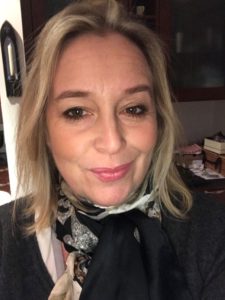 On Friday 15th June 2018, Donna Savery will run a workshop based on her forthcoming book: Echoism, the Silenced Response to Narcissism. This is Donna's fourth visit to Mindsite. In previous workshops, she has focussed on myth, narcissism and therapy as theatre of the mind.
The term narcissism (as a psychological condition) originates from the work of two 19th century psychiatrists, Nacke and Ellis.  Their ideas were based on Ovid's version of The Myth of Echo and Narcissus, which was later taken up by Freud. However, the character of Echo was ignored, and is virtually absent from the literature.  This has a cruel resonance with the fate of Echo, who was cursed by the goddess Hera to silence, unless repeating back words that had been said to her.
Donna believes that, in human relationships involving a narcissist, there is always another party.  This party goes unnamed, or is simply called co-dependent. Naming them provides a way to recognising their plight.  It could provide ways of helping them to find their own voice.  And it could lead to freedom to leave relationships with narcissists, or avoid repeating them.
Introduction
The counterpart to the character of Echo that we meet in therapy is similarly cursed to remain silent, and needs a narcissist to speak at all.  While much has been written about narcissism, there is relatively little material on echoism; despite occupying an equal role in Ovid's myth.  Donna's objective is to rewrite the history of Echo and put her back on the page as a character in her own right.   This character sheds considerable light on work with both individuals and couples.
It is a workshop for those that like a mixture of theoretical and experiential training.  Donna works in a highly interactive way – using theory to explain the ideas that underpin her thinking. The aim is to provide experiential learning that will enable participants to gain insight into themselves and their approach to practice. There will be a mixture of small group discussion, large group teaching and sharing, experiential group work and role play; backed up by written resources. This will ensure that all learning styles are addressed and that all participants leave with their personal experience of the day, and their own understanding of the ideas presented.
The issue is beginning to receive wider attention.  For example, a network of UK charities, has recently renamed itself The Echo Society (UK).  This aims for freedom from narcissistic abuse, and provides support to sufferers.
About the event
After defining echoism and the traits commonly found in echoists, Donna will outline her key principles for treating echoistic patients and explain her main theoretical influences. She will present a number of case studies in the form of vignettes and participants will have a chance to consider how they might work with the echoist – through role play and small group discussion.
Donna will also explore the importance for practitioners and supervisors of understanding their own echoism or echoistic traits. She will offer a safe environment for practitioners to reflect on personal as well as professional experiences of being in the presence of narcissism and the degree to which this has influenced their own echoism. She will suggest ways of working with this increased self-knowledge and how it may help to enhance understanding of both echoistic, co-dependent and narcissistic clients who come into therapy.
The event will be of interest to therapists of any orientation, who wish to help their clients explore this aspect of their behaviour. This will enable them to take greater responsibility for their actions, acknowledge existential choices and take agency in their own lives. The personal development aspect of the workshop will offer opportunities for therapists to engage with their own inner worlds.  Those who like to work and think creatively will find opportunities to enrich their practice through the exercises and theory employed in the workshop.
About the workshop leader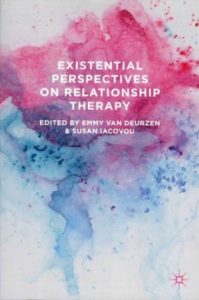 Donna Christina Savery is an Existential and Creative therapist. Her research into working with myth in existential relationship therapy was published in Emmy van Deurzen's book Existential perspectives on relationship therapy (van Deurzen & Iacovou, 2013). Her book Echoism: The Silenced Response to Narcissism will be published by Karnac in the near future.  She has also written papers for journals and magazines on this subject and is currently writing her next book Am I an Echoist?, which is a guide for sufferers.
She formerly worked as a theatre director and academic and brings these elements to her work as part of her drive for authentic co-creative therapeutic relationships. She has a private practice in Buckinghamshire as well as a busy practice in London W1. Donna is also a group therapist and researcher and has presented her work on Echoism at many conferences.
Practical details
The cost is £95 per delegate. For registrations made before 23rd April 2018, there will be an early bird rate of £85.  And the first five delegates to register will get a special rate of £80.  After 20th May, we will maintain the early bird rate for groups of three or more who register and pay together,
The event, which includes lunch, will be held in the convenient, modern Friends Meeting House in Stockport. It will start at 09:30 and finish promptly at 16:00.
6 hours CPD. An individually signed certificate of attendance will be provided to all registered delegates. Those who register within 24 hours of the event, or who wish to obtain a duplicate, can order one from the website.
To register immediately press the button below. Bookings are processed through Eventbrite, and you can pay by Paypal or card. Or we can invoice you or your organisation. To pay manually or for further information email events@mindsite.co.uk , or call Jonathan at 0161 439 7773. To view our cancellation policy click here.
References
Savery, D. C. (2013). The challenges of meaninglessness and absurdity addressed through myth and role play. In: van Deurzen, E. & Iacovou, S. (eds.) Existential perspectives on relationship therapy. Basingstoke: Palgrave.