Hope in counselling and psychotherapy – A workshop with Dr John Prysor Jones in Stockport on Friday 20th April 2018 – 09:30 – 16:00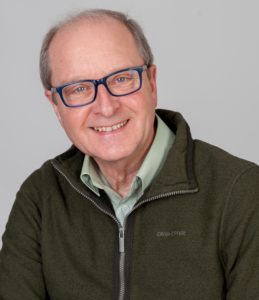 On Friday 20th April 2018 Dr John Prysor-Jones will run a workshop in Stockport exploring the topic of hope in counselling and psychotherapy.  This is based on his Doctoral research at the University of Manchester.
John writes 'Hope is a common and universal experience. Its value in counselling and as a factor in human well-being is widely recognised. It is often assumed to be present in counselling relationships. how is it experienced? How does it work? How do we know it's there? How does our own hope or lack of it, as counsellors and as human beings influence our clients? How do experiences of hopelessness affect our hope?  These and many more questions will help us look at how hope is experienced in the mutual encounter between our clients and ourselves as counsellors; and in our private lives, giving opportunities for professional and personal reflection.
Exposure to and dialogue with other counsellors' experiences of hope can touch our own.  This offers entry into our world of practice in ways that may not be in immediate awareness.  They may be tacit or liminal, as we experience the inner world of others.
We will explore different conceptualisations and characteristics of hope, drawn from my doctoral research and human experience. Participants will be encouraged to engage with their own experience of hope as a vital resource which connects people with their own humanity; a sense of what is meaningful, fulfilling and can lead to inner change.'

The workshop leader
Dr. John Prysor-Jones is a counsellor, psychotherapist and Anglican priest. He has been researching hope in counselling for many years.  An accredited and registered member of the British Association of Counselling and Psychotherapy, he has worked for over 40 years in mental health settings in the UK: as a psychiatric social worker; a specialist counsellor; and a psychotherapist in hospital Occupational Health, Primary Care community services, and the voluntary sector. He has a small private practice.
His international experience includes researching hope in different cultures; counselling in India and presenting at International Conferences in Philippines, Romania, Jamaica, Malta, Canada, Italy and Argentina. He is Secretary of the Executive Council of the International Association for Counselling, and is passionately committed to the international community of counsellors.
He lives on the edge of Snowdonia, and has a Celts love of walking in the mountains and swimming in the sea in warm weather!
Practical arrangements
The event will start at 09:30 and finish at 16:00.
The cost is £95 per delegate. For registrations made before 2nd March, there will be an 'Early bird' rate of £85. After this date we will maintain this rate for groups of three or more people who book and pay together.
The event, which includes lunch, will be held in the comfortable surroundings of the Friends Meeting House in Stockport.
6 hours CPD. An individually signed certificate of attendance will be provided to all registered delegates. Those who have lost the original or wish to obtain a duplicate, can order one from the website.
To register and pay online click on the Eventbrite 'Register Now; button. Bookings are made through Eventbrite, and you can pay by PayPal or card. To register and pay offline email events@mindsite.co.uk , or call Jonathan at 0161 439 7773. To view our cancellation policy click here.