Emotional wealth – A workshop with Joanne Theaker in Stockport on Friday 5th October 2018 – 09:30 – 16:00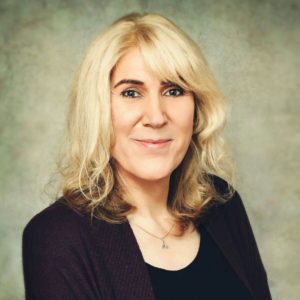 In this one day workshop, Joanne Theaker will help delegates to transform their relationship with money through the idea of emotional wealth.  This has relevance to therapists; both in their work with clients, and in their own lives.
For many, the relationship with money is a major determinant of emotional wellbeing. However, it needs to be viewed as a tool in getting needs met, rather than a substitute for failure to meet them.  While the distinction is often subtle, Joanne believes that it leads to an enormous difference in how well we manage our money and our life as a whole.  This is the core of her Emotional Wealth workshop.  It combines the latest findings from neuroscience, ancient wisdom and insights from the financial system.  Attendees will learn essential skills to ensure that money is used to maximise mental health and well-being.  And these are insights and perspectives that can be passed on to clients.
About the workshop leader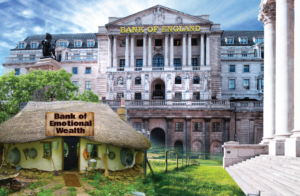 Joanne Theaker HG Dip P, MHGI, FRSA has worked as a teacher, economic reformist, conference organiser, national charity leader, and IT consultant in the City of London for the Bank of New York and the Lloyds reinsurance market.  She went on to launch social enterprises that deliver social and environmental change.
She has worked with a number of pioneering women, including Dr Hazel Henderson and Dame  Anita Roddick MBE.
She draws on a rich diversity of experience in economics, entrepreneurship, education, psychology, gender studies and spirituality.  She is a professional member of the Human Givens Institute, a member of the Gender Identity Research and Education Society and a Fellow of the Royal Society of Arts.
To visit Joanne's emotional wealth website click here.
To download workshop programme click here.
The event, which includes lunch, will be held in the comfortable, modern Friends Meeting House in Stockport. It will start at 09:30 and finish promptly at 16:00.
The cost is £95 per delegate. For reservations made before 1st August there will be an 'Early Bird' rate of £85. For the first five registrations there will be a special rate of £80.  After 1st August we will maintain the early bird rate for groups of three or more delegates who book together.
6 hours CPD. An individually signed certificate of attendance will be provided to all registered delegates. Those who register within 24 hours of the event, or who wish to obtain a duplicate, can order one from the website.
To register immediately press the button below. You can book with confidence through Eventbrite, and pay by Paypal. card or cheque. Or we can invoice you or your organisation. For further information email events@mindsite.co.uk , or call Jonathan at 0161 439 7773. To view our cancellation policy click here.