Metaphor in counselling and psychotherapy – An Overview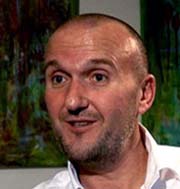 This webpage provides access to a document on Metaphor in counselling and psychotherapy written by Dr Jonathan Lloyd.  The document provides a general overview of the the use of metaphor and covers a technique called clean language, which was developed by the clinical psychologist David Grove. This is background to a workshop in Stockport on Friday 1st December 2017.  A section of the workshop will be live streamed on YouTube starting at 10:00 GMT.  To access the live stream click below.
In the workshop Jonathan will provide a comprehensive view of the use of metaphor and in the experiential session in the afternoon, he will demonstrate the use of metaphor and clean language in practice.
The workshop is based on Jonathan's Doctoral Thesis on the subject.  If you would like more information, then you can contact Jonathan at calmminds@gmail.com.
To download the document click here.
For further information on Mindsite go to our homepage.
A small selection of references on the use of metaphor in counselling and psychotherapy is given below.
References
Battino, R. (2002). Metaphoria: Metaphor and guided metaphor for psychotherapy and healing. Carmarthen: Crown House Publishing.
Cox, M., & Theilgaard, A. (1987). Mutative metaphors in psychotherapy : the Aeolian mode. London ; New York: Tavistock.
Grove, D. J., & Panzer, B. I. (1991). Resolving traumatic memories: Metaphors and symbols in psychotherapy. New York, NY: Irvington Publishers.
Lawley, J., & Tompkins, P. (2000). Metaphors in mind: Transformation through symbolic modelling. London: The Developing Company Press.
Sullivan, W., & Rees, J. (2008). Clean language: Revealing metaphors and opening minds. Carmarthen: Crown House Publishing.