Metaphor in counselling and psychotherapy: A workshop with Dr Jonathan Lloyd in Stockport on Friday 7th December 2018
09:30 – 16:00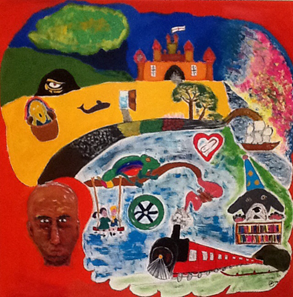 By popular request we are repeating this workshop on the use of metaphor in counselling and psychotherapy, which was first run in November 2015.
Metaphor in counselling and psychotherapy has a unique power. According to Rubin Battino (2002) metaphors provides a cluster or gestalt of associations; reduce resistance; facilitate thinking; are more compelling than structured language; and aid assimilation. They provide an essential link between conscious and subconscious and can be extremely potent in therapy.
This one day workshop will investigate the use of metaphor in counselling and psychotherapy. It aims to help delegates to use metaphor more consciously and effectively in their practice. The workshop will cover different types of metaphor including moving, deep and embodied. It will describe a number of models including the client generated metaphor model of Richard Kopp and the Adlerian early memory model. It will describe and review the trauma resolution model conceived by the late David Grove, and demonstrate this through case studies, videos and experientially within the group. It will also consider the origination, construction and development of metaphors, and think about transferential connotations.
About the event
The workshop will be particularly suitable to counsellors and psychotherapists of all orientations who want to work creatively and wish to enhance their practice through the use of metaphor. It will also be of interest to alternative practitioners with an interest in healing.
The day will be balanced between presentations, videos and interactive exercises. Handouts and reading material will be provided in advance or on the day.
About the workshop leader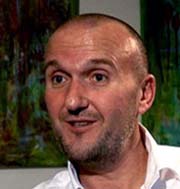 Jonathan Lloyd is an accredited counsellor and hypnotherapist who runs a busy private practice in Bramhall (see www.calmminds.com). He has a diploma in counselling and hypnotherapy; and a professional doctorate in counselling from the University of Manchester. The topic of his doctoral research was a heuristic study into metaphor in therapy, which is the topic of the workshop. He has lectured on counselling courses and on a hypnotherapy diploma at Tameside General Hospital. Jonathan has an interest in many different models of counselling and psychotherapy; and has specific interests in autistic spectrum disorders, metaphor, stress and the integration of hypnosis and counselling.
The cost is £95 per delegate. Until 12th October 2018 there will be an Early bird rate if £85. For the first 5 registrations there will be a special rate of £80.  After 12th October we will maintain the Early bird rate for groups of three or more who register and pay together.
To download workshop programme click here.
The event, which includes lunch, will be held in the comfortable, modern Friends Meeting House in Stockport. It will start at 09:30 and finish promptly at 16:00.
6 hours CPD. An individually signed certificate of attendance will be provided to all registered delegates. Those who register within 24 hours of the event, or who wish to obtain a duplicate, can order one from the website.
To register immediately press the button below. You can book with confidence through Eventbrite, and pay by Paypal. card or cheque. Or we can invoice you or your organisation. For further information email events@mindsite.co.uk , or call Jonathan at 0161 439 7773. To view our cancellation policy click here.
References
Battino, R. (2002). Metaphoria: Metaphor and guided metaphor for psychotherapy and healing. Carmarthen, Crown House Publishing.