Prof Michael Jacobs in Stockport: Illusion – Ways of thinking and belief : Friday 21st September 2018
09:30 – 16:00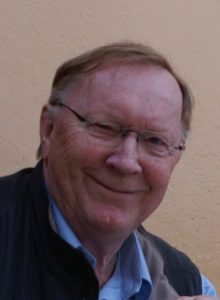 In this event Prof Michael Jacobs will focus on illusion and different ways of thinking and belief.  We are extremely happy to welcome Michael back to Stockport for a second visit to Mindsite.
We all believe something. It may not be a religious belief, and there are many ways of believing. As Winnicott said 'the capacity to believe is more important than what you believe'.  We all believe things all the time, and there are very different ways of believing and thinking about issues, different ways of making meaning or sense of what we and our clients constantly experience. Michael Jacobs argues that all are forms of illusion – but illusions that are very important, which frequently serve us well, but sometimes inhibit us. And disillusion is a natural consequence of illusion.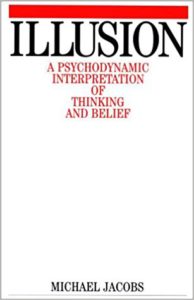 Michael Jacobs will present a day in which he will examine patterns of thinking and believing, that are based on Freud and Winnicott. He will illustrate each way of thinking through lecture, readings of prose and poetry, and music – from Bion's autobiography to Wordworth's Prelude, from Bach through jazz to Shostakovich. It is an inspiring day, which will stretch your mind and spirit, with opportunities for discussion of how this relates to yourself and your clients.  The day is based of his book Illusion (2000)
The event will be of interest to psychodynamically or psychoanalytically oriented practitioners. However, we believe that it will also be of interest to practitioners of other orientations who are seeking insights into practice and into the operation of the human mind.
The workshop leader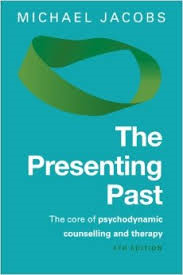 Michael Jacobs in a legendary figure in the world of counselling and psychotherapy. He is a psychodynamic and integrative psychotherapist.  For many years he was director of counselling and psychotherapy courses at the University of Leicester. In 2000 he retired to Dorset, and now limits his work to supervision and teaching.  He is a visiting Professor at Bournemouth University and the University of Leeds.
He is best known for his key texts Psychodynamic counselling in action (2017, 5th edition, Sage) and The presenting past: The core of psychodynamic counselling and therapy (2012, 4th edition, Open University Press) . Other publications include Shakespeare on the couch and Our desire of unrest.  In total, he has written or edited nearly 60 books. More recently, he has focused on the wider application of psychoanalytic ideas, and is completing a PhD on psychoanalytic interpretations of A Midsummer Night's Dream. His professional autobiography Fifty years of counselling: My presenting past will be published by McGraw-Hill in early 2018.

Practical arrangements
The event will start at 09:30 and finish at 16:00.
The cost is £120 per delegate. However, for registrations made before 27th July, there will be an Early Bird rate of £105, and for the first five people to register there will be an extra special rate of £95.  After 27th July we will maintain the 'Early bird' rate for groups of three or more who book and pay together.
The event, which includes lunch, will be held in the familiar surroundings of the Friends Meeting House in Stockport.
6 hours CPD. An individually signed certificate of attendance will be provided to all registered delegates. Those who wish to obtain a duplicate, can order one from the website.
To register and pay online click on the 'Register Now' button below. You can book through Eventbrite, and pay by PayPal or card. To request an invoice and pay offline email events@mindsite.co.uk , or call Jonathan on 0161 439 7773. To view our cancellation policy click here.
References
Jacobs, M. (2012). The presenting past: The core of psychodynamic counselling and therapy (5th ed.). Maidenhead: Open University Press.
Jacobs, M. (2017). Psychodynamic counselling in action (5th ed.). London: Sage.
Winnicott, D. W. (1986). Child learning. In D. W. Winnicott (Ed.), Home is where we start from. New York, NY: Norton.