To register and request an invoice fill in the form below.
Note that a 'PAY NOW' button will appear during the registration process. You have elected to pay by cheque or direct transfer, so you should ignore it. If you change your mind and wish to pay by card or PapPal then you can press it here or by following the payment information link in the confirmation email.
First name, last name and email address are mandatory.  All other fields are optional.

OEDIPUS IS ALIVE AND WELL - MICHAEL JACOBS IN STOCKPORT
Show/Hide Details
May 12,2017 - Time: 9:30 am - 4:00 pm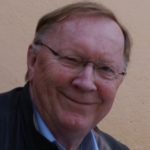 Freud (1900) introduced the Oedipus complex in The interpretation of dreams. Since then it has been hugely influential and widely debated (e.g. Bettelheim 1984).  It is a controversial idea, which some see as an example of Freud's obsession with sex. Other issues include the extent to which it is culturally specific (e,g. Kurtz, 1992); and the way it ignores sibling relationships, and more complex family dynamics. (e.g. Mitchell, 2003).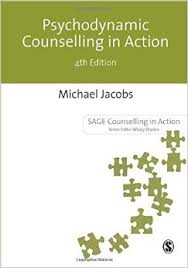 Michael  Jacobs writes "Ask anyone what they know about Freud and they will say 'The Oedipus complex'. But Oedipus is more complex than that! In the first part of the workshop I will consider Sophocles' play Oedipus Rex, which inspired the idea. The play has an obvious theme of incest and abuse.  However, it also has much to say about the processes of therapy, knowledge and denial. In the second part, I will consider the many ways in which Oedipal issues underlie presenting problems that go far beyond incest and abuse". The event will be of interest to psychodynamically or psychoanalytically oriented practitioners.  However, we believe that it will also be of interest to practitioners of other orientations who are seeking insights into practice and into the operation of the human mind. The event will be held in the familiar surroundings of Cheshire Conferences and Events at Edgeley Park Stadium.
---
Location
Cheshire Conferences and Events at Edgeley Park
Hardcastle Road
Stockport, Cheshire SK3 9DD
Registration is closed for this event.
For more information or questions, please email:
events@mindsite.co.uk
Under normal circumstances an invoice will be sent by email to the purchaser within 48 hours.