Oedipus is alive and well – A workshop with Prof. Michael Jacobs: Workshop materials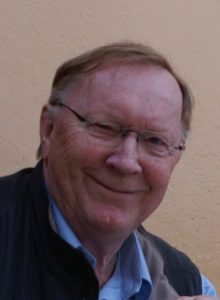 We hope you enjoyed the day and found it beneficial.
Professor Jacobs provided the following introduction to the event:
'Oedipus is Alive and Well
I look forward to working with you on the state of Oedipus and what his story might mean for you as I seek to make it come alive.
I would not expect you to want to read anything in preparation for the day, and in any case I will be making reference to quite a number of books and articles which need only bother you if you feel the need to follow them up. But there are three books that I have drawn upon which are all easily obtainable (although the porice of books is prohibitive these days), so you may be interested to know of them either beforehand or after the day:
Fear, Rhona (2016) The Oedipus Complex: Solutions or Resolutions. London: Karnac.
(I played a small part in this book, since she was inspired to write it after she attended a workshop I did on Hamlet. It has some fairly full case studies which illustrate how she sees the Oedipus complex in her practice)
Grier, F. (2005) (ed.) Oedipus and the Couple. London: Karnac.
(I shall be using a number of illustrations from this book, which is more traditional than I would like, though the examples are very relevant)
Sophocles (1947) The Theban Plays. Harmondsworth: Penguin Classics.
(At least that's the version I have, although I am sure there must be a more up-to-date print or even a new translation by now. They are classic plays and I will refer to Oedipus Rex and Oedipus at Colonus, although the third, Antigone, is a very powerful play too).
Zepf, S, Zepf, D., Ullrich, B. and Seel, D (1917) Oedipus and the Oedipus Complex. London: Karnac. (Excellent book, which really takes apart the myth and the complex and shows just how self-critical psychoanalysis can be even of Freud himself)
I shall be showing an edited version of the play, a BBC production form some years ago which it is impossible to buy. If you want to see another more unconventional film of the play the one I really recommend is Pasolini's Edipo Re (1967). It tells the whole story, more than Sophocles play does, and makes the theme particularly relevant to our own times as it opens and as it ends (and to Pasolini's own history). But we have to see the version Freud knew, and in any case I think the one I will show is more powerful.'
To download the agenda for the event click here.
To download the presentation in slide format click here.
To download the presentation in handout format click here.
We hope to seeing you again soon.
Best wishes,
Jonathan Lloyd
George MacDonald