Sleep with Nick Littlehales – A workshop in Stockport on Friday 10th November 2017
09:30 – 16:00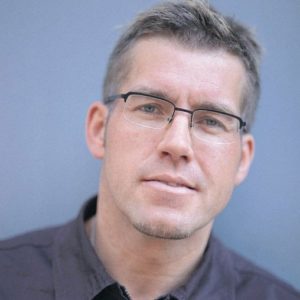 Lack of sleep is frequently a problem for clients and individuals. It is a symptom of anxiety, depression and trauma, and seems inherent in modern life. This is linked to increasing pressures at work and home, and the stress produced by shortages of time and money. As a result, few get enough sleep; and many have problems sleeping.  The UK Sleep Council estimates that we are getting 1-2 hours less sleep than in the 1950's.
Beyond this, a body of scientific research is drawing links between poor sleeping habits and many health and psychological issues.  These include type 2 diabetes, Alzheimer's, heart disease, obesity, anxiety and burnout.  This means we need to revisit the process of mental and physical recovery.
To address this problem we have invited Nick Littlehales, the well known sleep coach to run a workshop in Stockport.  Nick believes that until the mid 1990s we were just about getting away with things.  Since then, the traditional two day weekend has virtually disappeared.  Shops are open all hours and electronic communications insinuate themselves into every aspect of our lives.  The 24-7 working mentality has been born and we have been forced to adapt to this.  We overstimulate with caffeine, pop sleeping pills to come down and burn the candle at both ends.  The traditional idea of a good eight hours sleep has become a distant memory.  And the situation for specific groups such as single mothers or junior doctors is especially severe.
About the event
Nick's response to these problems is his R90 Sleep Recovery Programme.  In the workshop he will describe the seven Key Sleep Recovery Indicators that are built into the programme.  And within each of these he will suggest seven steps to improvement.
The workshop will be of interest to a wide variety of people.  It will be of especial interest to coaches, counsellors and psychotherapists.  But it will also be on interest to anyone who is interested in sleep, or who wants to improve their own sleep.
About the day
In the morning Nick will provide an introduction to sleep.  He will describe his understanding of it and challenge the myth of '8 hours'.  He will then describe the seven Key Sleep Recovery Indicators and show how these can be applied in practice.
In the afternoon he will work through a case study, which demonstrates the approach action.  He will then talk about how to build a sleep kit; how to check the environment; and describe 'bio hacks' that can be used.
The session will be interactive and there will be ample opportunity for questions
About the presenter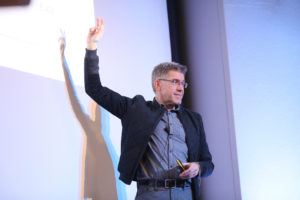 Nick Littlehales is an International elite sports sleeping recovery coach.  He is a leading expert with over 30 years experience in the world of sleep, sleeping habits and sleeping product design.
Nick is acknowledged to be the first ever sports sleep coach.  He has over 17 years experience of working with elite athletes like Cristiano Ronaldo, Victoria Pendleton and Sir Bradley Wiggins.   He developed the unique R90 Sleep Recovery Technique [Recovery in 90 Minute Cycles], which is recognised as a ground breaking and fundamental approach for the twenty-four seven world. This unique and proven approach, is endorsed by leading sport science professionals, managers, coaches and organisation's in sport, business, health and education.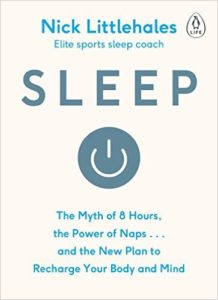 As a former aspiring professional golfer, International Sales & Marketing Director of the global Slumberland Group and Chairman of the UK Sleep Council, Nick has conducted many practical and clinical research projects into sleeping habits. He says that 'even today sleep & sleeping, is still taken for granted. Limits on our natural ability to unlock consistent, sustainable levels of mental & physical recovery, is an increasing threat to personal wellbeing and performance. Sleep is dominated by cycles, stages, patterns, rhythms, light, dark, temperature and timings.  It requires a redefined approach to cope with current and future demands from occupation and lifestyle'.
Nick is the author of the ground breaking and revolutionary book Sleep: The Myth of 8 Hours, the Power of Naps… and the New Plan to Recharge Your Body and Mind (Penguin, 2016).  This has already been published in 13 countries worldwide.
Nick is also an experienced media commentator and presenter who regularly appears on television and radio, in the press and online.  He is a leading keynote speaker with a unique and passionate approach.  This can be summarised as: 'why waste valuable time trying to sleep, sleep smarter not harder'.
Practical arrangements
The event, which includes lunch, will be held at the Friends Meeting House in Stockport. After registration, it will commence at 09:30 and end promptly at 16:00.
The cost is £130 per delegate. Up until 28th July there will be an Early Bird rate of £115. After this date, we will maintain the Early Bird rate for groups of three or more who book and pay at the same time.
The event provides 6 hours CPD – a signed certificates of attendance will be provided to all registered delegates. Those who register within 24 hours of the event, or who wish to obtain an additional or replacement copy may order this on the website. For further information click here.
To register immediately press the button below. You can register with confidence using Eventbrite and pay by PayPal, card or cheque. If you wish to pay offline by cheque or direct transfer then email events@mindsite.co.uk, or call Jonathan on 0161 439 7773. To view our cancellation policy click here.
References
Littlehayes, N. (2016). Sleep: The Myth of 8 Hours, the Power of Naps… and the New Plan to Recharge Your Body and Mind. London: Penguin.