Susie Orbach in Stockport: Technical issues in therapy – Friday 23rd June 2017
10:00 – 16:00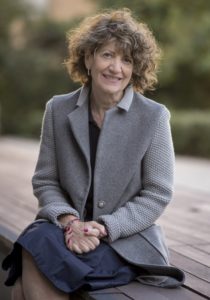 On Friday 23rd June 2017 Susie Orbach will visit Stockport to run a workshop on technical issues in counselling and psychotherapy.  The workshop will consider a range of clinical dilemmas that are frequently encountered in practice.  The aim is to get as close to the experience of a session as possible. Process notes are frequently used to reproduce the narrative of a session. But sessions are so much more than words. They are the pauses, the hesitations, the breadths, the felt misunderstandings, the projections that occur which may be wordless but are nevertheless palpable and powerful. In addition, there are the internal ruminations of the therapist, both theoretical and countertransferential: what is she thinking now, what is she feeling now, what sense does she make of the utterances between the people in the room.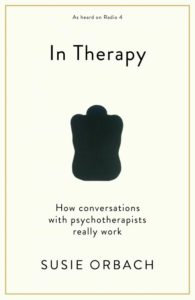 What therapists say in sessions may be directed at facilitating the individual's narrative. Or interventions may be used to slow a person down and help them think. There are also interventions which are focused on affect and an examination of the complexity of feelings an individual may be experiencing. Beyond those considerations are interventions which challenge the individual's conceptions of events and their construction of those events which relate to the inner world which are striking because they appear out of kilter. Then there are the interventions which are designed to get behind defence structures.
To facilitate the process, Susie will play excerpts from her two recent Radio 4 series In Therapy which span a variety of clinical situations. Parts of sessions will be dissected to understand what was said by the therapist and why. Participants are invited to bring their own case material so these can be subjected to the same kind of questioning to gain a deeper understanding of interventions and elucidate what makes them helpful.
Situations covered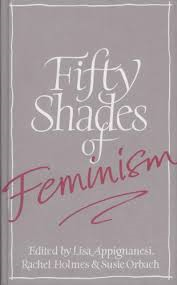 The first session
What are we looking for in a first session? Is it information, family history, symptomatology? What is the presenting problem and how do we view it? What does the therapist need to consider in a first session? How do we draw a provisional mental picture of the prospective client/patient's internal world and object relations? What sense do we make of the therapist's transferential responses?
Dealing with erotic transference
Erotic transferences can be extremely troublesome. Are they, as Freud argued, both expected and a defence against the therapy? How can we understand them when they occur and how do we work with them? Are there ways to minimize the kind of discomfort it causes the therapist?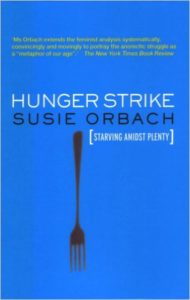 Befuddlement
When people act in ways that perplex them and seem to be against their conscious desires, they may seek therapy to understand themselves better. It doesn't mean that what they are 'up to' is necessarily transparent.  But we have tools to help clients to gain a deeper or more complex understanding of themselves.
Couple therapy
Couples come in different configurations: sexual couples, mother-daughter, separated relationships. We will discuss how we can hear both stories and translate them so that each person can begin to hear the grievance, hurts, confusions and betrayals. What are the pitfalls in couple work and how can we think about and avoid them?
The workshop leader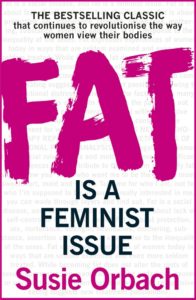 Dr Susie Orbach is a psychotherapist, writer and co-founder of The Women's Therapy Centre in London and The Women's Therapy Centre in New York.
Her first book Fat is a Feminist Issue has been continuously in print since 1978, with a new introduction this year. Her other books include Hunger Strike, What's Really Going on Here?, Towards Emotional Literacy, On Eating, The Impossibility of Sex, Bodies and Fifty Shades of Feminism (co-editor). Her latest book is based on her Radio 4 series In Therapy, which has achieved critical success and an audience of over 2 million listeners. The first series was broadcast in February 2016 and the second in November 2016.
Susie lectures widely in the UK, Europe and North America, and has written for several magazines and newspapers. She has provided consultation and advice to organisations that include Government, the NHS and the World Bank.
She continues to help many individuals and couples from her practice in London.
For some background on Susie's approach to therapy and the making of the BBC series watch the YouTube video below:
Practical arrangements
The event will start at 10:00 and finish at 16:00.
The cost is £130 per delegate. There is also a rate of £115 per delegate for groups of three or more who book and pay together.
The event, which includes lunch, will be held in the familiar surroundings of Cheshire Conference and Events at Edgeley Park Stadium in Stockport.
6 hours CPD. An individually signed certificate of attendance will be provided to all registered delegates. Those who register within 24 hours of the event, or who wish to obtain a duplicate, can order one from the website.
To register and pay online click on the Eventbrite 'Register Now; button. You can book with confidence through Eventbrite, and pay by PayPal or card. To request an invoice and pay offline by cheque or direct transfer email us at events@mindsite.co.uk , or call Jonathan on 0161 439 7773. To view our cancellation policy click here.
References
Appignanesi, L., Holmes, R., & Orbach, S. (2013). Fifty shades of feminism. London: Little, Brown Book Group.
Orbach, S. (1986). Hunger strike : the anorectic's struggle as a metaphor for our age (1st American ed.). New York: Norton.
Orbach, S. (1994b). What's really going on here: Making sense of our emotional lives. London: Virago.
Orbach, S. (1999). Towards emotional literacy. London: Virago Press.
Orbach, S. (2009). Bodies : big ideas, small books (1st Picador ed.). New York: Picador.
Orbach, S. (2016). Fat is a feminist issue : the anti-diet guide to permanent weight loss. London: Arrow Books.