Training and CPD for counsellors and psychotherapists that illuminates and inspires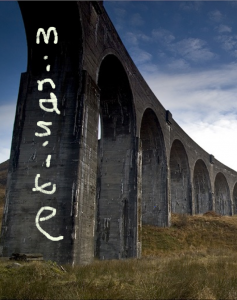 Mindsite organises CPD and training events for counsellors, psychotherapists and healthcare professionals in the NW of England. Our objectives are to provide inspirational CPD events, good venues and value for money. We run our events in Stockport or Manchester. The venues are convenient for South Manchester, Cheshire and the Greater Manchester area; and near to stations. Both Manchester Piccadilly and Stockport are stops for all Manchester trains from the South. The normal journey time from London to Manchester (and  Stockport) is two hours.
To view our CPD and training events for 2017 click here. A summary of planned events is given below, with links to further information and online booking.
To receive updates subscribe to our blog and mailing list using options in the sidebar (below in some mobile devices); or follow us on facebook or twitter.  You can easily unsubscribe from any of these options.
Individually signed certificates of attendance are provided to all registered attendees.
Testimonials from delegates:
'Renewed my motivation for counselling'
'Very enjoyable and informative day – lots to think about'
'Got a lot from the day – thanks'
'Best course I've been to in a long time – perfect balance of theory / practise'
'Thank you to Mindsite for a wonderfully organised workshop'
'I don't usually tick the top level of an evaluation, however I have been very surprised by the quality of the workshop'
'Excellent day – thank you'
'An enjoyable and informative training day'
'the best training / workshop I have been on since I finished my MA'
'I'll be back!'
'Thank you, I will be back. Professional but friendly and comfortable'
'Informative and enjoyable'
'Thank you – second event I've attended and really enjoyed'
'Very good value event'
'A very educational and fun day, as usual'
'Best CPD day in ages'
'The best CPD event I have attended in 18 years'
'Excellent – I loved it!'
Evaluation of previous events
We encourage our delegates to complete an evaluation form and take careful note of the comments made. The form includes a quantitative evaluation of nine aspects of the event using a Likert scale.
The average overall mark achieved in our thirty four events to date is 4.74 out of 5. To view detailed results click here.
Emotional wealth
Joanne Theaker
02 Feb 2018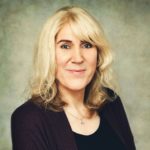 In this one day workshop, Joanne Theaker will help delegates to transform their relationship with money through the idea of emotional wealth.  This has relevance to therapists; both in their work with clients, and in their own lives.  Joanne has worked as a teacher, economic reformist, conference organiser, national charity leader, and IT consultant in the City of London.  She went on to launch social enterprises that deliver social and environmental change.  She draws on a rich diversity of experience in economics, entrepreneurship, education, psychology, gender studies and spirituality.  She is a professional member of the Human Givens Institute, a member of the Gender Identity Research and Education Society and a Fellow of the Royal Society of Arts. For further information click here.
To register and pay online click the Eventbrite 'Register Now' button below. You can register with confidence through Eventbrite; and pay by Paypal or card. Alternatively to register and pay offline by cheque or direct transfer, email us at events@mindsite.co.uk or call Jonathan on 0161 439 7773. To view our cancellation policy click here.
Help us to provide the events you would like to attend
We encourage feedback on our events and input into our programme. If you would like to express an opinion or suggest an idea, a presenter you would like to see in the NW, or an event that you would like to attend – then click here.
Ordering a certificates of attendance
We provide a free, signed certificates of attendance to all registered attendees. Normally these are included in the delegate pack. If you paid on the door, or have lost the original, then we can send one out for a nominal charge of £10. To order a certificate click here.