The inner child in counselling and psychotherapy – A workshop with Penny Parks in Stockport on Friday 18th November 2016
09:30 – 16:00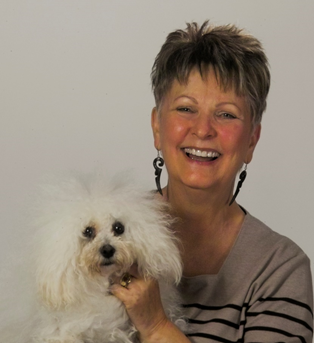 On Friday 18th November 2016, Penny Parks will make a first visit to Mindsite to present the approach that she developed to psychotherapy, known a Parks Inner Child Therapy (PICT). PICT is a structured, systematic approach encompassing imagery, rescripting, cortical re-mapping and rapid belief restructuring to establish new neural pathways, gently producing profound, rapid and lasting change that ultimately leads to full resolution of underlying issues.
PICT was developed to address childhood abuse issues, but has been found to be equally effective for a wide variety of emotional problems. It is also compatible with most popular therapeutic models: CBT, Solution Focused Therapy, EMDR, EFT, Lifespan Integration, etc..
About the event
This workshop takes the form of a masterclass that provides an insight into Parks Inner Child Therapy (PICT) and the way in which it can be used to create lasting change. It aims to answer the following questions:
What is the Inner Child?
What is the 'power' of the Inner Child?
How and why is the Inner Child helpful to the therapeutic process?
What is the process to utilise the power of the Inner Child?
Delegates will learn a simple exercise to help clients to begin to step away from guilt, blame and shame. Penny will first demonstrate the exercise with a volunteer – tutoring delegates throughout with insight into the dynamics of inner child change work. She will then oversee delegates as they, in turn, experience the client and therapist role, working in pairs. Ample time is available for questions.
About the workshop leader
Penny Parks is a trainer, author, life & health coach and motivational speaker. She is also a psychotherapist who pioneered and developed the first comprehensive 'inner child' therapy model.
Penny is a gifted communicator acclaimed for enhancing participant's self-confidence, motivation, inspiration and creativity. She presents Masterclass seminars for professional and personal development that are renowned for humour, high-energy and life-changing impact. She has worked with organisations and individuals, including the NHS, MIND, Relate, Social Services, Police and Probation Services, Universities and Colleges, Psychotherapy & Hypnotherapy Training Organisations, Professional Associations, Private Agencies, Solicitors (as both trainer and expert witness) and many varied professionals.
She is the author of two popular therapeutic books, Rescuing the Inner Child, Souvenir Press (1990) and The Counsellor's Guide to Parks Inner Child Therapy, Souvenir Press (1994) – both have remained in re-print since publication. She is Patron of two charities, Personal Recovery Service in Somerset and The Haven Project in Essex, and is a Fellow member of both the National Council of Psychotherapy and the National Counselling Society.
Penny is an American, with British citizenship, who has lived in the UK since 1982. She is married and lives in Suffolk where she is well known as a jazz/blues vocalist.
To view an overview of PICT click below:
The cost is £130 per delegate. For groups of three or more people who book and pay at the same time there is a reduced rate of £115.
The event, which includes lunch, will be held at Cheshire Conferences and Events at Edgeley Park Stadium. It will start at 09:30 and finish promptly at 16:00.
6 hours CPD. An individually signed certificate of attendance will be provided to all registered delegates. Those who register within 24 hours of the event, or who wish to obtain a duplicate, can order one from the website.
To register immediately press the button below. You can book with confidence through Eventbrite, and pay by Paypal. card or cheque. Or we can invoice you or your organisation. For further information email events@mindsite.co.uk , or call Jonathan at 0161 439 7773. To view our cancellation policy click here.
References
Parks, P. (1990). Rescuing the inner child: Therapy for adults sexually assaulted as children. London: Souvenir Press.
Parks, P. (1994). The counsellor's guide to Park's inner child therapy. London: Souvenir Press.