To request an invoice for offline payment by cheque or direct transfer, please fill in the form below.
Note that a 'PAY NOW' button will appear during the registration process. You have elected to pay by cheque or direct transfer, so you should ignore it.  Press it only if you change your mind and want to pay by card or PayPal.  This can be done here or by following the payment information link in the confirmation email.
On the registration form, first name, last name and email address are mandatory, all others fields are optional.

EXISTENTIAL PSYCHOTHERAPY AND UNCERTAINLY
Show/Hide Details
Mar 17,2017 - Time: 9:30 am - 4:00 pm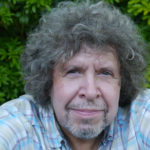 In November 2013 Professor Ernesto Spinelli ran a seminar for Mindsite on his approach to existential psychotherapy. On Friday 17th March 2017, he will return to provide further insights. In this seminar he will address the topical question of working therapeutically with uncertainty. Current issues such as global instability, climate change, and Brexit lead to increased levels of anxiety and confusion. These highlight the degree to which uncertainly permeates our lives. At the same time pundits and experts constantly remind us that 'we are in an entirely novel set of circumstances'. As a result, 'We can assume nothing and cannot rely on past solutions.' All of this leads to significant unease and confusion. The event will be held at Cheshire Conferences and Events at Edgeley Park Stadium in Stockport
---
Location
Cheshire Conferences and Events at Edgeley Park Stadium
Hardcastle Road
Stockport, Cheshire SK3 9DD
Registration is closed for this event.
For more information or questions, please email:
events@mindsite.co.uk
Under normal circumstances an invoice will be sent by email to the purchaser within 48 hours.